Jennie Wengrovius
2021 Leading Edge Rookie of the Year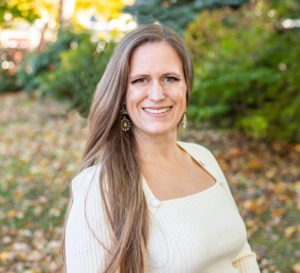 Jennie is a proud member of The Bill Butler Group. Her love of working one on one with people as a helper and mediator led to her career in Real Estate, which, combined with her negotiation savvy and fun sense of humor, makes her an excellent agent and a pleasure to work with. Jennie graduated with a degree in Psychology from Loyola University Chicago, and has worked with the public in a variety of settings, from offering counseling to people suffering from financial hardship to acting as an intermediary between government officials and corporate CEOs. Additionally, she has worked with clients in redecorating and revamping their homes: using her keen eye for interiors, Jennie loves finding creative ways to use the objects and furnishings the client already has along with affordable furniture, objects, and plants to create a new, refreshing layout and personalized ambiance. Finally, Jennie is active in the Melrose community as a both a citizen and leader with vision and compassion, and works hard to serve the community in inclusive, supportive, and enriching ways. Jennie's far-reaching experience has given her the uncanny ability to meet each individual where they are personally, and makes the often stressful process of buying or selling real estate a rewarding, fun, and ultimately fulfilling experience.
When Jennie is not working with her clients, she can be found practicing and performing music with various groups around Melrose and the North Shore as a semi-professional singer; her style ranges from jazz and blues to power ballads, pop, and broadway. She is a very happy Momma and Wife with two young children, and loves spending time with her family outdoors hiking, exploring tide pools, and generally having a laugh. Jennie loves good food, her amazing friends and family, travel, and Nature. She feels so fortunate to be in Massachusetts, and loves finding new trails, hidden gems (be it a restaurant or a small business), and local artists.
Jennie works with both buyers and sellers to achieve their personal real estate goals in the Greater Boston area. Her passion for the business and care she's shown for her clients excites and invigorates all of us at The Bill Butler Group, and we know you will delight in working with her every step of the way!